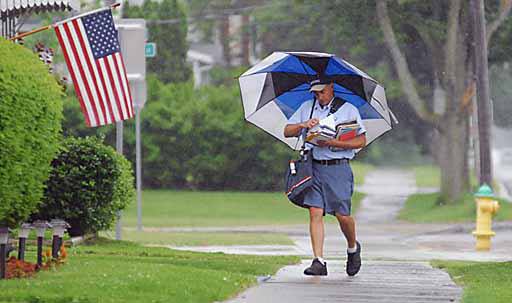 God does not always give us all the information. He doesn't always tell us exactly how everything is going to turn out in advance. We can, however, still be 100% sure that He works all things together for our good when we love Him and are called according to His purpose (Romans 8:28).
How do we know this? If you are a Christian, you have your own personal experience. We also have the testimony of others. If God has brought us out of a difficult situation before, He will do it again – always, and without fail.
"Suppose someone asked me, when I see a man in blue uniform going down the street leaving little paper packets at each house, why I suppose they contain letters? I should reply, 'Because whenever he leaves a similar little packet for me I find it does contain a letter.' And if he then objected – 'But you've never seen all these letters which you think the other people are getting,' I should say, 'Of course not, and I shouldn't expect to, because they're not addressed to me.  I'm explaining the packets I'm not allowed to open by the ones I am allowed to open.'"  – C.S. Lewis
Circumstances change and new difficulties arise, but our God and His Word do not change (Hebrews 13:8). Whether you are going into a tough situation, coming out of a tough situation, or right in the middle of a tough situation, rest assured that God will work it out for your good.
-by Pastor Mike White