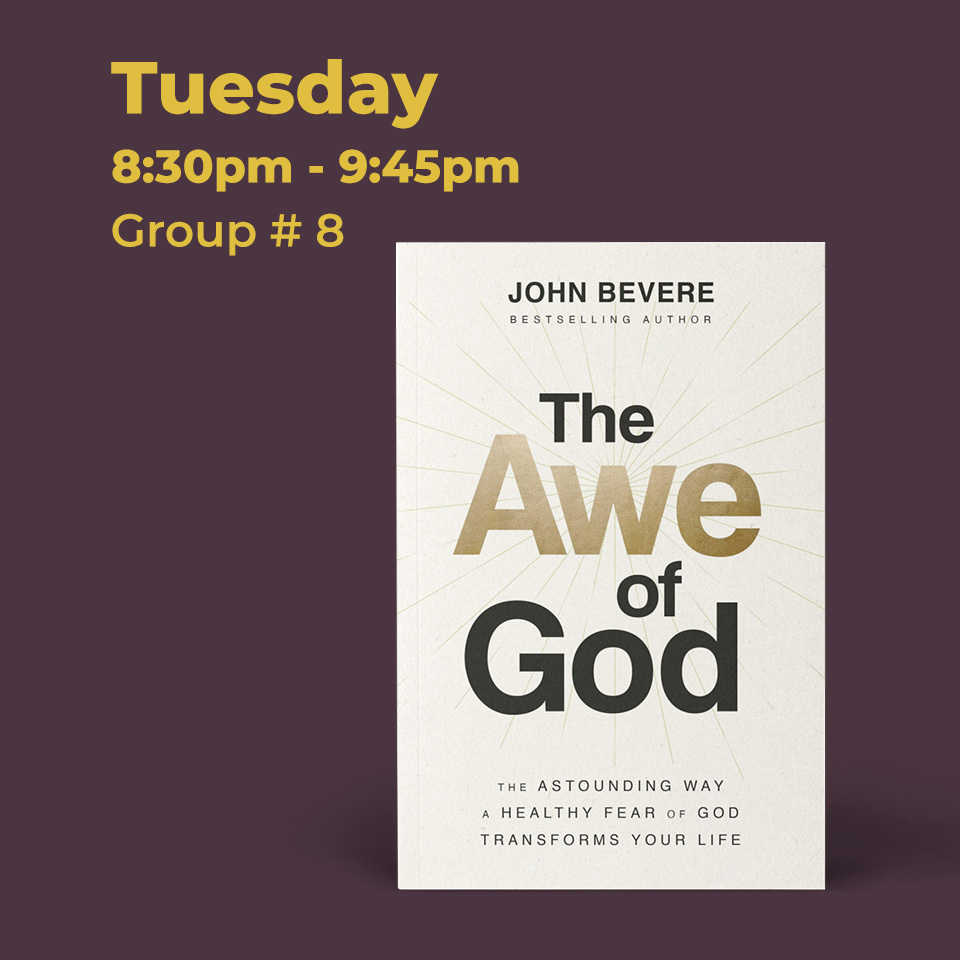 The Awe of God: The Astounding Way a Healthy Fear of God Transforms Your Life
by John Bevere
Life Group Leader: Kathrene Binag
Holy Fear is not a topic you'll hear much about these days. But if you want to build a faith that stands strong through troubled times, you cannot afford to ignore this book.
In The Awe of God, John Bevere invites you to take a fresh look at what it means to work out your salvation with fear and trembling. This healthy, holy, and largely forgotten virtue is the uncommon path to a more fulfilled and fruitful life. In this book you will see why godly fear is the foundation of:
Wisdom, understanding, and knowledge
Foresight, clarity, and divine direction
Maturity and conformity to the image of Jesus Christ
Building an eternal legacy
Confidence, fearlessness, and security
Freedom from the fear of man as all lesser fears are eclipsed
If you look at the men and women in Scripture, the ones who lived and finish well all have one thing in common: they are marked by holy fear.