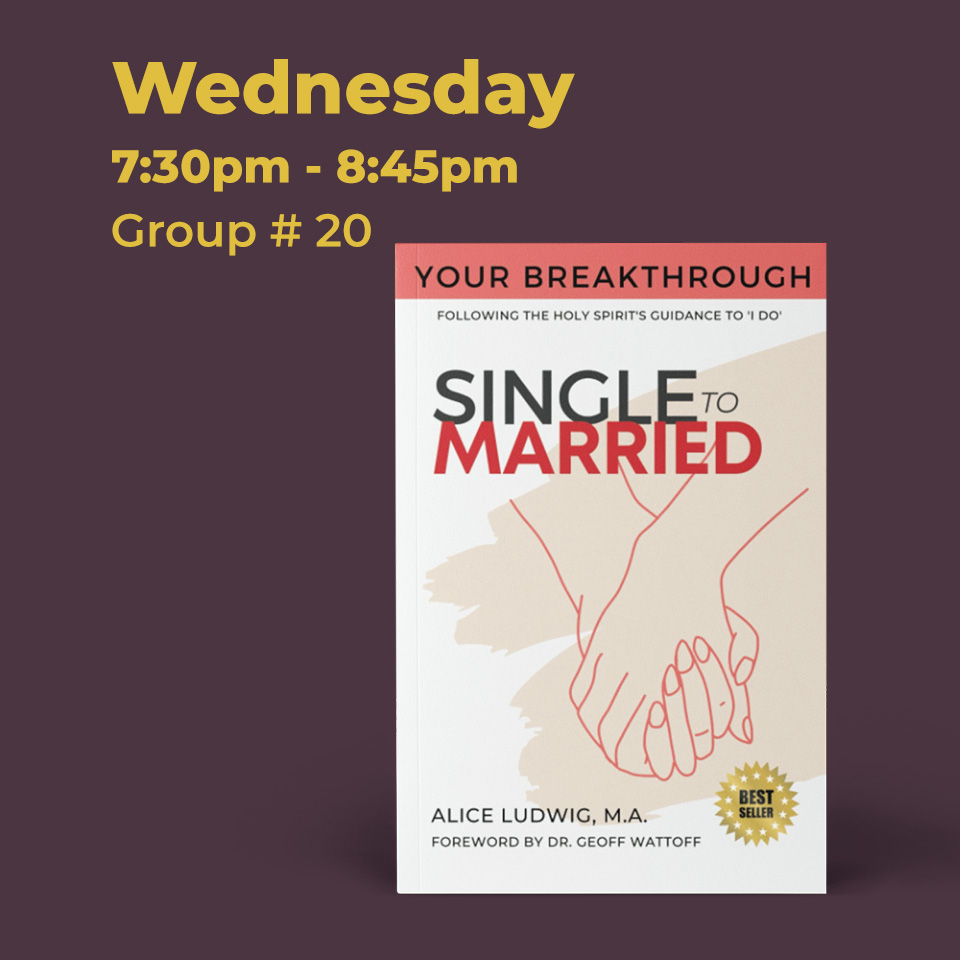 Your Breakthrough: Single to Married: Following the Holy Spirit's Guidance to 'I Do'
by Alice Ludwig
Life Group Leader: Pastor Andrew & Alice Ludwig
Are you a Christian, single and tired of dating and looking for a Godly spouse?
Look no further! This book will take you through the steps that bring about God's intended breakthrough for you!
Don't give room for satan to steal what belongs to you anymore. God is with you now, ready to equip you with His strategies, wisdom, and knowledge, if you are willing to receive.
Intended to reach all generations looking to find marriage God's way, Your Breakthrough: Single to Married helps those who can't find the answers.
Whether you're single, preparing for dating, actively dating or courting, in a relationship, engaged, or preparing for marriage, the words of wisdom and guidance through the Holy Spirit will help you find your path with God's blessing!
The testimonies of God's power and the miracles found in this book are not to be read once and tucked away. Instead, they are real stories to revisit and repeatedly apply to your life. We have the gift to partner with Him and to allow Him to bring about the fruit of your season.
Author Alice Ludwig shares her own personal story, combined with Scriptures, prayers, and application tools to partner with God's Word.