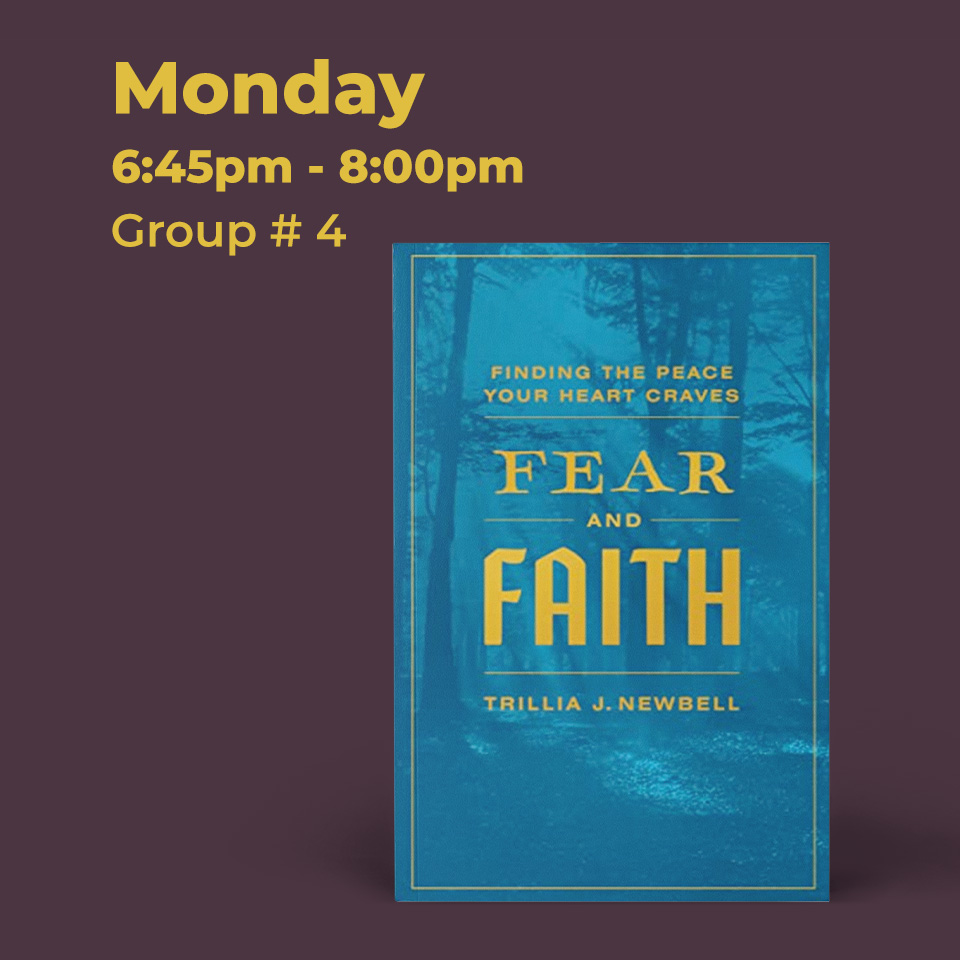 Fear and Faith: Finding the Peace Your Heart Craves
by Trillia J. Newbell
Life Group Leader: Lauryn Grubbs
We will never be short on fears. Failure, rejection, sickness, losing a loved one, being alone—the fears we carry are many and heavy. Fear can be a tyrant, a bully we can't hide from. It can paralyze our spirit, damage our relationships, and hinder our faith.
Trillia is no stranger to fear. She has known its harsh grip on her life, but she has also known the gentle hand of God, a peace and a faith from the One who conquers fears.
In Fear and Faith, Trillia will encourage you as she reflects on Scripture and her own story. She will show you Jesus, who was tempted like you in every way. She will show you the character of God and how it inspires faith. And she will show you real women who have walked the road of fear—or are still walking it—and how they have found security in the Lord to be their strength. Whatever your fear, you are not alone, nor are you without hope. You have the One who can replace your fear with faith.